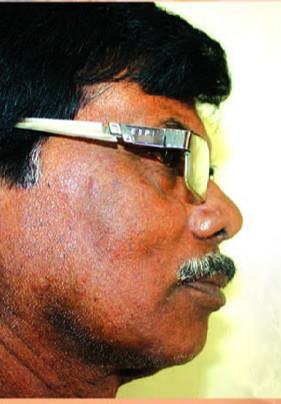 Pramod is a Painter and Sculptor . He obtained higher Diploma in Fine Art & Crafts, (Painting and Sculpturing) from Government College of Arcrafts, Khallikote,Orissa in 1971. He also did a two years Research in sculpture under able guidance of reputed professor Padmavusan RamakinkarBaij, Kalabhavan, Viswabharati University,Santiniketan in 1972 – 1974 and training in artistic pottery (ceramics) under able guidance of Professor Dr. K.V. Jena, faculty of Visual Art, B.H.U, Varanasi,1974. He is working in Film Art Direction and photography screenplay under able guidance of reputed Director late Satyajit Roy, West Bengal and Late Pramod Pati, Director films Mumbai.
See his beautiful works
Awards and Honors:                
Awarded in painting & Sculpture by Orissa Lalit Kala Academy in 1972, 1978, 1987 and 1990.
Kalabhavan, Santiniketan-1974
Academy of Fine Art, Kolkatta-1978
Chitrakala Academy, Cuttack-2009
Orissa Chitrakala Academy, Jajpur-2008
Camps Attended and Organized:
One month training camp in FRESCO PAINTING Organized by Orissa Lalit Kala Academy, Bhubaneswar-1972
Teracotta Camp-Bhubaneswar-1976,Organised by OLKA,Odisha.
Contemporary Sculpture Camp at Konark-1978, Organised by OLKA, Odisha.
Contemporary Sculpture camp at Bhubaneswar organized by Central Lalit Kala Academy, New Delhi-1986 &1989
All India Sculpture camp organized by C.L.K. Academy at R.L.K Kendra, Bhubaneswar.
All Orissa Painting exhibition in memory of supreme sacrifices while fighting with enemies at Kargil-1999,by Odisha Govt.
All Orissa Painting exhibition organized by The Samaj- Daily Odia Newspaper agency for T-SUNAMI to Prime Minister Relief Fund.
All India Painting camp at Rabindramandap, organized by Orissa Lalit Kala Academy, Bhubaneswar, Orissa
All India painting camp organized by Orissa Lalit Kala Academy at Bhubaneswar-2009.
Professional Achievements:
Nominated as Membership:     
Member of General Council of Orissa L.K.Academy,Bhubaneswar-1986-2001
Member of Advisory Committee Nominee of Central Lalit Kala Academy at New Delhi (R.L.K. Kendra, Bhubaneswar, 1987 to 1990)
Secretary of Utkal Charukala Parishad Bhubaneswar, the oldest Academy of Orissa in the in the field of development of Art and Culture-1981 to 1999.
Vice president of Group Artist Association Cuttack- 1981-1986.
Member of District Art and Culture of Cuttack District, Government of Orissa-1989 to 2001.
Vice – president of Cuttack Creative Artist Group , Cuttack, Odisha
Exhibition (Solo):                      
Suchana Bhawan, Bhubaneswar-1975-1978, 1981
Cuttack different art gallery in 1976,1978, 1986, 1989
Academy of Fine Art, Kolkatta-1978
Group Shows:                            
Group artist Association, Cuttack 1978 – 1989 ( 11 times )
Kalamela-New Delhi ( 3 times )
Academy of Fine Art, Kolkata, West Bengal ( 2 times )
Suchana Bhawan and R.L.K Kendra Bhubaneswar ( 16 times)
Cuttack Creative artist group , Odisha ,2005 – 2011 ( 6 times )
Exhibitions Participated (Painting and Sculpture):     
Orissa L.K.Academy-1967 to 2010
Academy of Fine Art (Kolkatta) 1968,1969,1970,1971,1975,1981 and 1985
Birla Academy Kolkatta-1974, 1981
Charukala Parishada, Cuttack-1967 to 1985
National Exhibition in New Delhi-1991 and 1994
Ganjam Kala Parishad Orissa-1975, 1976, 1977 and 1980
Working Artist Association Bhubaneswar 5 times.
Collection of Paintings and Sculptures:  
Orissa Lalit Kala Academy, State museum Art Gallery and Birla Academy.
Nandini Shantiniketan and Academy of Fine Art, Kolkatta.
Governor House, Orissa
Central Rice Research Institute Cuttack and Krishi Bhawan-New Delhi Orissa Mining Corporation NALCO
Office, BMSR, Hotel Kalinga, Hotel Oberoi, Bhubaneswar and many private collections in Orissa and India.
Philippines, Japan, Holland and USA many private collections