Kamal Koria is an east midlands based professional artist with a successful career that spans over 30 years. His works have been widely exhibited with numerous works purchased by private collectors. His practice has made a significant difference to the South Asian arts market in the UK and across the continents.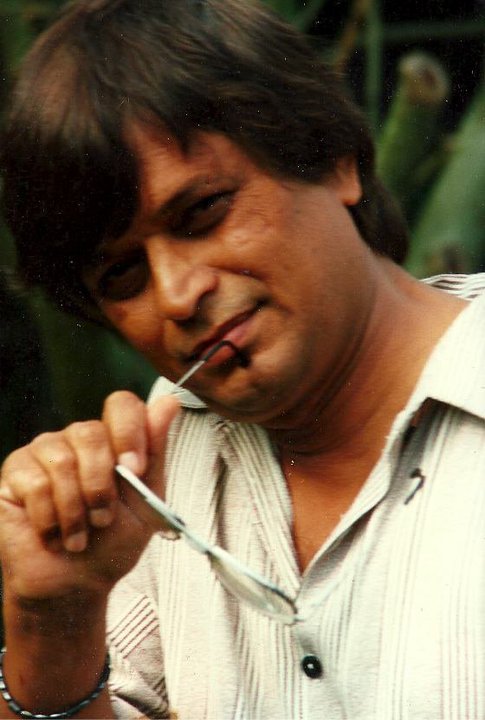 Kamal Koria is a self-taught artist, though he was a registered at C.N College of Fine Arts, Ahemdabad, he rarely attended. He chose to spend his time as a freelance graphic artist, making money from his talents. Despite his non-attendance K.Koria graduated with a 1st class degree, and quickly went on to pursue a career as a graphic artist.
From a very young age, K.Koria had a desire to travel and when an opportunity was suggested to live and work in the UK, he was quick to accept. The Young K.Koria quickly established himself as UK's first Asian Graphic Artist. His multitude of talents lead him to become lead designer in the market of Diwali cards, wedding invitations and bhangra CD cover designs. His iconic image for Jalpur Mill food packaging can be seen in all major supermarkets and his portrait of the late Royal Princess of Wales Lady Diana, is now part of the royal collection.
As he approaches retirement, K.Koria focuses his attention building his portfolio of contemporary paintings, his mastered ability is distinguished by his expert use of colour, technique and composition. Inspired by the rich culture of colourful India, his paintings poetically captures a glimpse of human nature and nostalgic sense of his childhood memory.
Check his unique representations